Nikola Stock Set to Soar as Tre FCEV Gains Traction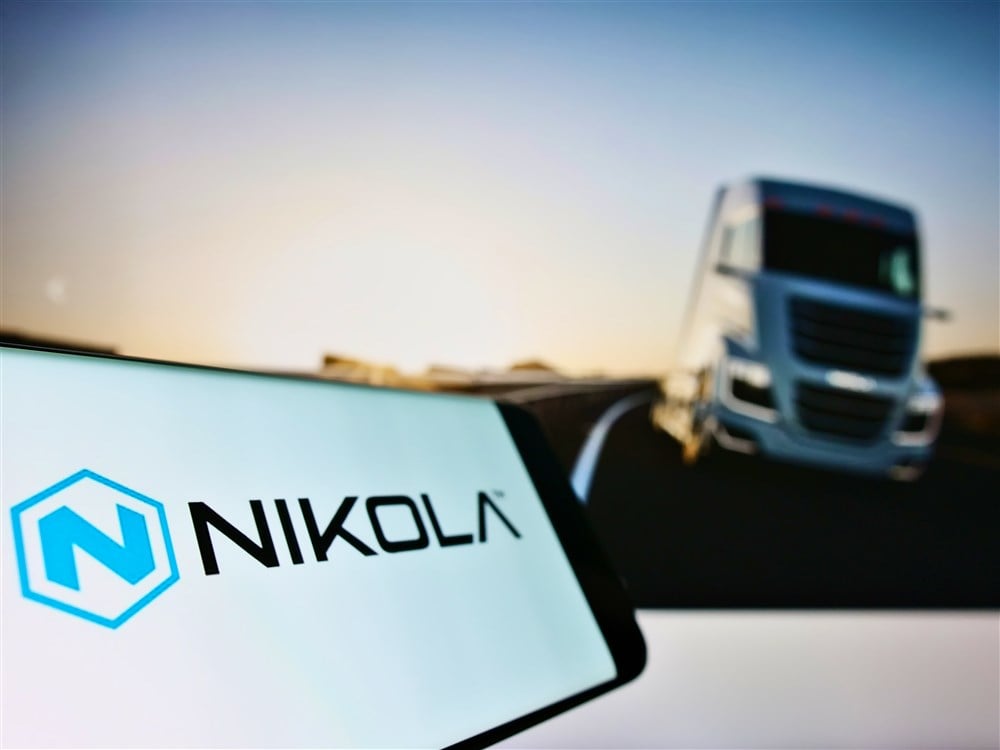 Key Points
Nikola stock is up double-digits on growing evidence its Tre FCEV is gaining traction.
The company appointed a new exec the market loves.
Analysts see the stock moving higher and have started to raise targets.
Nikola NASDAQ: NKLA has had a rough summer, but the bottom for its share price is in, and the share prices are about to rocket higher. The takeaway from the summer news is that the company weathered a turbulent time well, and it remains on track with its turnaround despite halting production on the Tre BEV. The turnaround is focused on ramping production of the FCEV class 8 trucks and the path to profitability. Profitability is expected within the next 4 years and could come sooner, given the anticipated ramp in production.
Nikola is making huge advancements with its hydrogen fuel cell vehicles, which is what will drive this market higher. Among the many positives that emerged over the summer is the start of production of the hydrogen fuel cell Tre FCEVs. The FCEVs are battery-powered engines charged by a hydrogen fuel cell, which provides extended range and shorter refueling times. Along with the longer range, they have a different battery pack than the Tre BEV, so they are not affected by the same problem that caused those trucks to be recalled.
Sales of FCEVs Drive NKLA Shares
The market for NKLA stock began moving higher early in June when the FCEV production began, and it supercharged when the 1st sale of an FCEV was announced. That sale is to BayoTech, a leader in clean hydrogen production. The deal is for 50 FCEVs to be used for transporting bulk hydrogen. In exchange, Nikola will buy low-carbon hydrogen from BayoTech for its hydrogen refueling network starting in 2024, another catalyst for the market.
An order from J.B. Hunt NYSE: JBHT gave more credibility to the order from BayoTech. That creates an opportunity for NKLA shareholders. J.B. Hunt ordered 10 BEVs and 3 FCEVs to be positioned at key locations within its network. J.B. Hunt is a top-5 trucking outfit in the US led by names like United Parcel Service NYSE: UPS and FedEx NYSE: FDX. It purchased the trucks to aid its transition to a less carbon-dependent future, which could lead to future orders and for others to follow suit. As of the last report, Nikola has orders for more than 200 of its FCEVs, and investors should expect that number to grow.
The market for NKLA shares is up more than 30% after two pieces of news. First, Nikola is expanding its dealer network. The new partner is ITD Industries, which is a major dealer/distributor in Canada. The company will provide sales and service for Nikola vehicles and become part of Nikola's hydrogen refueling network, Hyla. The deal is good for Nikola because Canada's trucking industry is already friendly to low-carbon alternatives. Nikola is also hiring a new executive, Mary Chan, formerly of GM, as the company's new COO.
The Analysts Have Begun to Warm to Nikola
The analysts' activity in Nikola is light this year but telling for two reasons. First, the seven with current ratings on Marketbeat's tracking page are holding and see the market moving higher. Second, the most recent revision is a boosted price target, with the stock moving up 100% from its current level. A single boosted target is not enough to sustain a trend, but it is a sign that sentiment is shifting in favor of Nikola's hydrogen fuel cell trucks.
NKLA stock has high short interest, another market driving force. The short interest was above 20% at the end of August but may have declined since. The stock shed more than 30% since the 1st of the month hit a new low and is now up nearly 100% on a strong rebound. Assuming the market follows through on the signal, the market for this stock could easily move up to $1.80 before hitting significant resistance. If the market can move above that level, a sustained rally could form and take the stock price back to the August highs.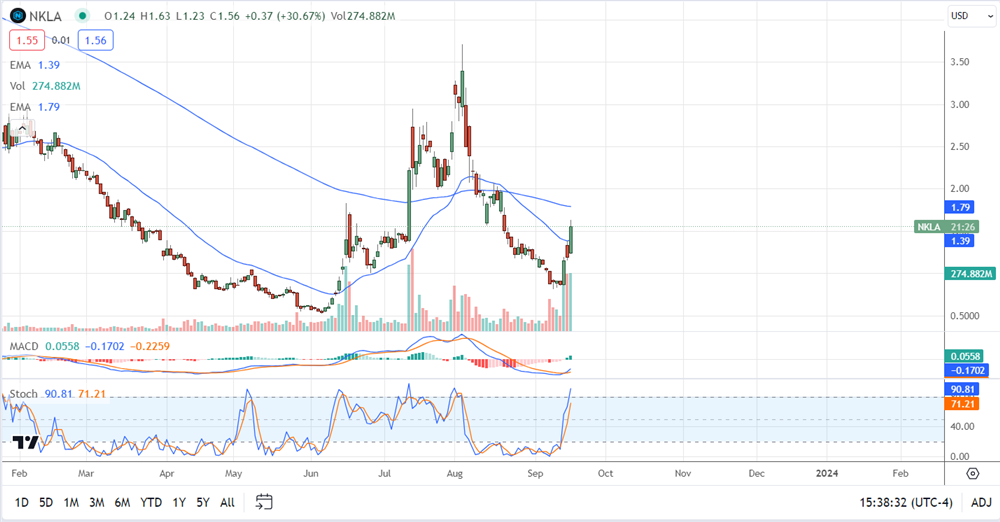 Before you consider Nikola, you'll want to hear this.
MarketBeat keeps track of Wall Street's top-rated and best performing research analysts and the stocks they recommend to their clients on a daily basis. MarketBeat has identified the five stocks that top analysts are quietly whispering to their clients to buy now before the broader market catches on… and Nikola wasn't on the list.
While Nikola currently has a "Hold" rating among analysts, top-rated analysts believe these five stocks are better buys.