NIO to Release New EC6: What Investors Need to Know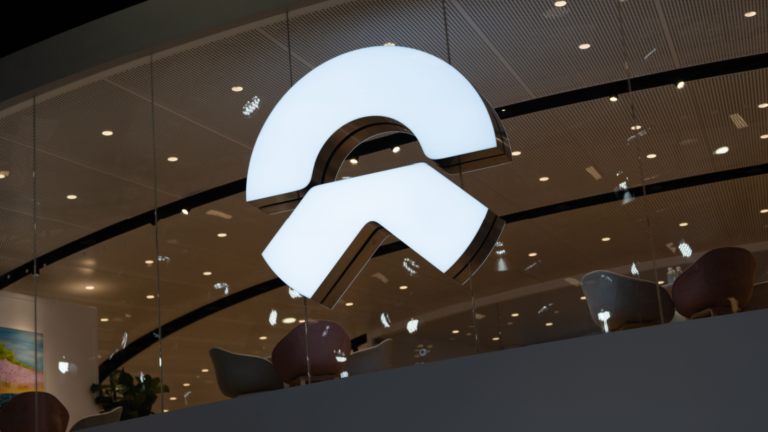 Source: THINK A / Shutterstock.com
NIO Stock: Nio to Release New EC6
Shares of Nio (NYSE:NIO) have underperformed the market so far this year, although shareholders are hoping the release of a new vehicle will propel the NIO stock price higher. On Sept. 15, Nio will release the new version of its mid-sized luxury crossover EC6. On the same day, the Chinese electric vehicle (EV) company will hold an event to commemorate the launch of the vehicle and host test drives.
New Features and Platform
The current EC6 is the only Nio vehicle that still uses the NT 1.0 platform. As stated by the company's management in the recent earnings call, the new EC6 will utilize the updated NT 2.0 platform. After the launch, deliveries of the EC6 are expected to begin on Sept. 16.
Reservations and Pricing
Nio has already started accepting reservations for the EC6. To reserve the vehicle, customers must pay a 5,000-yuan, or $685, fee. Reservation holders can also receive pre-sale benefits for a limited time and Nio credits. The pricing details of the EC6 have not yet been unveiled, but it is expected to be priced 10,000 yuan more than the new ES6, which starts at 338,000 yuan, or about $46,300. Old models of the EC6 were priced between 396,000 and 496,000 yuan, although these prices were slashed by 30,000 yuan in June.
Preview at Nio House
Interested customers can currently get a preview of the vehicle at the Nio House in Pudong, Shanghai. The vehicle carries LiDAR systems on the roof and front and back of its frame. It also has a sleek design with a sizable touchscreen tablet.
August Deliveries and Production Halt
In August, Nio delivered a total of 19,329 vehicles. That was up 81% year-over-year (YOY) but down by 5.54% compared to July. In July, Nio delivered 20,462 vehicles, a monthly record-high. August's deliveries were the second-highest in the company's history. Since the beginning of the year, Nio has delivered a total of 94,352 vehicles, up by 31.86% YOY. Nio's month-over-month delivery decline may be attributed to a production halt at its F1 plant. According to local media outlet Caixin, Nio halted production at F1 from July 29 to Aug. 1 in order to upgrade its production line.
On the date of publication, Eddie Pan did not hold (either directly or indirectly) any positions in the securities mentioned in this article. The opinions expressed in this article are those of the writer, subject to the InvestorPlace.com Publishing Guidelines.