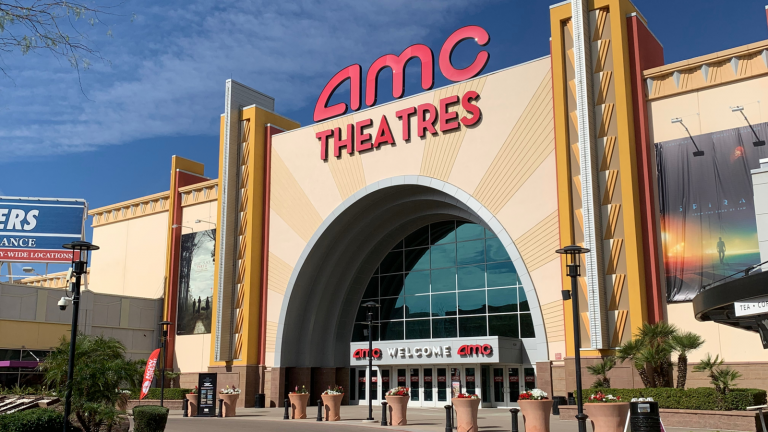 Source: JJava Designs / Shutterstock
One of the stocks in focus for retail and institutional investors alike today is AMC Entertainment (NYSE: AMC). Shares of AMC stock are up around 8% in today's session, as investors pile into the speculative meme stock ahead of a key movie release.
The rhetoric around the upcoming premiere of Dumb Money on Friday appears to be driving this bullish move. As AMC CEO Adam Aron commented on X, the platform formerly known as Twitter, "AMC's millions of shareholders are going to find the new movie Dumb Money opening September 15 to be utterly fascinating. Sony and Columbia Pictures have set out to showcase the increasing stature and power of the retail investor." Aron also noted that a special early screening will take place today at select theaters around the U.S., a move that appears to be driving today's price action.
This film appears to center on the GameStop (NYSE: GME) debacle, with the focus being on Keith Gill, also known as Roaring Kitty, and the incredible short squeeze retail investors orchestrated in 2021. That said, it's also clear that AMC will get some screen time, something retail investors are clearly hanging onto today.
Let's dive into what to make of today's move.
AMC Stock Surges Ahead of 'Dumb Money' Release
The ride many r/WallStreetBets investors have been on over the past few years has been truly incredible. Indeed, there will likely be movies and documentaries made about this event for quite some time.
That said, the cast of this film is impressive, as is its budget. Early reviews of the movie seem to indicate that, while the retail investor is certainly glorified (as is the democratization of trading), the dark side of this phenomenon, in which millions of people lost money via trading meme stocks, isn't highlighted to the extent it should be. Overall, it looks like Adam Aron is right — this movie likely will be a win for AMC fans, and especially for those hoping for another short-squeeze rally in the stock.
Now, the question is whether today's move in AMC stock is one that will be short-lived, or if so-called degenerate apes will come out of the woodwork to trade this name once again. We'll see. Regardless, this may be a movie I'll have to go watch in theaters — and it's been some time since I've done that.
On the date of publication, Chris MacDonald did not have (either directly or indirectly) any positions in the securities mentioned in this article. The opinions expressed in this article are those of the writer, subject to the InvestorPlace.com Publishing Guidelines.