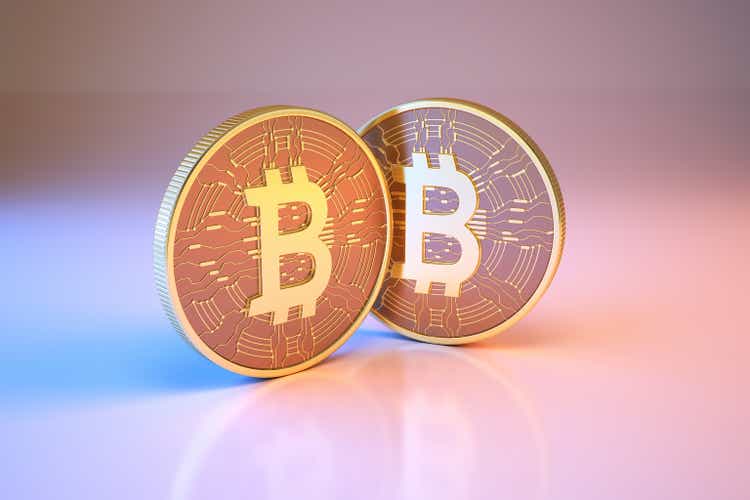 MicroStrategy (NASDAQ:MSTR), Coinbase Global (NASDAQ:COIN), Tesla (NASDAQ:TSLA) and other U.S. companies with large cryptocurrency stashes will be able to use fair-value accounting to measure bitcoin (BTC-USD) and other crypto assets in what could dismiss uncertainty over how much such holdings are actually worth, the Financial Accounting Standards Board unanimously voted Wednesday, Bloomberg reported.
Under the current practice, which doesn't provide clear guidelines on how firms should disclose their crypto holdings, firms treat their crypto as indefinite-lived intangible assets, which include trademarks, copyrights and other items that are rarely traded.
As a result, companies record their crypto at the historical price they paid and review their holdings every quarter for impairments. Holdings are considered impaired even if the price of a crypto falls temporarily during the reporting period, and values can't be upwardly revised if the price recovers.
The new accounting rules, floated by the FASB in March, mark an improvement over the current method as companies will be able to record gains and losses immediately and classify crypto assets like bitcoin (BTC-USD) and ethereum (ETH-USD) as financial assets.
The rules will take effect as soon as 2025, though companies will have the option to apply them early, the article said.
In February, bitcoin (BTC-USD) miners Marathon Digital (NASDAQ:MARA) said it will restate 2021 and 2022 results after miscalculating their BTC impairments, or value declines. Fellow miner Riot Platforms (NASDAQ:RIOT) also said in March that it restated some of its previously issued financials after discovering accounting issues.
More on Coinbase, Marathon Digital Holdings, etc.