Collapsed Cryptocurrency Exchange FTX Approved to Sell Crypto Holdings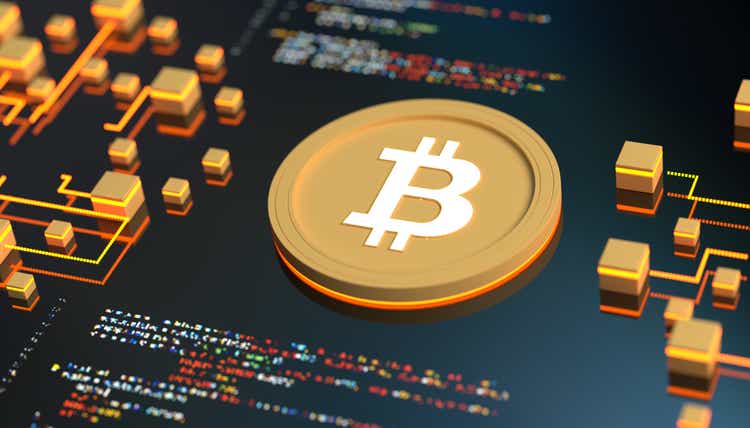 Collapsed cryptocurrency exchange FTX (FTT-USD) has been approved by Judge John Dorsey to sell, stake, and hedge its crypto holdings, which were worth $3.4B at the end of August, according to a court hearing on Wednesday.
FTX's Plan for Offloading Crypto Stash
FTX's plan for offloading its crypto stash, mostly comprised of bitcoin (BTC-USD), ethereum (ETH-USD), and solana (SOL-USD), calls for Mike Novogratz's Galaxy Digital Holdings (OTCPK:BRPHF) to help with the process, court filings from August had said.
As part of the plan, the exchange, which filed for bankruptcy protection late last year on the heels of alleged criminal missteps, will cap its selling at up to $200M worth of tokens each week.
"This is relatively small in the overall crypto market," Greg Moritz, co-founder and chief operating officer of Alt Tab Capital, said in an emailed statement, noting bitcoin (BTC-USD) itself has daily volume that's typically $10B-$20B.
The move is expected to help pay back creditors. Some $7B in liquid assets so far have been recovered.
"Overall, the actual impact of the potential FTX liquidation on the crypto market is likely to be quite small and take place over months, however, we already have downward pressure on many coins as a result of the proposal. This is primarily due to the retail crypto market not fully understanding FTX's proposal and reacting based on fear rather than logic. When that happens, it tends to create attractive buying opportunities for savvy investors with a long-term focus," Moritz added.
More on FTX, Bitcoin, Ethereum, etc.