BlackRock Denies Rumors of Voyager Digital Acquisition
Introduction
After rumors surfaced suggesting that BlackRock, the largest asset management firm, is poised to acquire Voyager Digital, crypto.news confirmed that the deal was fabricated.
Confirmation from BlackRock
When crypto.news reached out to BlackRock to confirm the veracity of the alleged buyout, Carolyn Vadino, the firm's managing director of corporate communication, categorically confirmed that the press release was false.
Artificial Inflation of Voyager's Token
According to Chinese crypto reporter Colin Wu, these rumors propagated as 'news' were likely intended to artificially inflate Voyager's native token (VGX), a tactic known as 'pumping.'
Publication on Associated Press
This misinformation was published as paid content on the reputable Associated Press (AP) website, emphasizing the far-reaching implications of such deceptive practices.
Origin of the Misleading Press Release
Wu traced the origin of the misleading press release to a Chinese social media account with a solitary follower, further highlighting the dubious nature of these claims.
Voyager Boost
In the wake of the false report, Voyager Digital's token, VGX, saw an 8% increase within a 24-hour time frame, showcasing the influence of fake news on the cryptocurrency markets.
VGX Price Chart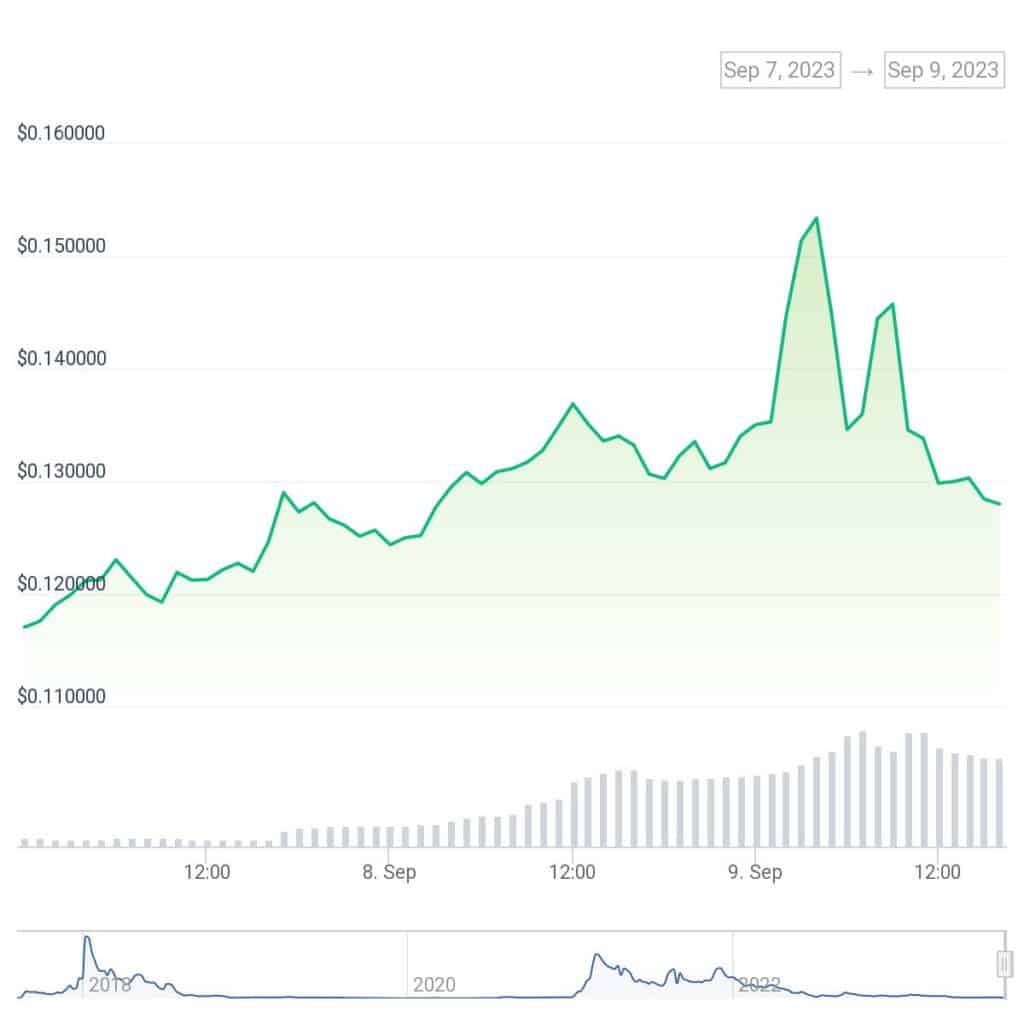 Current VGX Value
At the time of going to press, VGX had lost 2.8% of its value. However, it was still 17.7% higher over seven days, and 18% over two weeks, per data from CoinGecko.
BlackRock's Interest in Crypto
BlackRock, which oversees $9.4 trillion in assets, has made no secret of its growing interest in crypto. The firm recently applied to the U.S. Securities and Exchange Commission (SEC) for a Bitcoin (BTC) exchange-traded fund (ETF). However, the SEC has delayed its decision on the application until Oct. 17, alongside those of Wisdom Tree, Bitwise, Invesco, Ark Invest and VanEck.